On Saturday 21 October 2023, an extraordinary arts and crafts workshop 'Painting on Glass' took place as part of the 'Let's meet at Marianna's' series. Participants had the opportunity to learn the secrets of this unique technique and create their own extraordinary work of art under the watchful eye of instructor Bogusława Cwek, a teacher and artist with 42 years of experience, president of the "Coloured Crayons" Association.
During the workshop, participants discovered the history of "Painting on Glass", created flat stained glass and paintings inspired by Marianne of Orange's Palace in Kamieniec Ząbkowicki and her favourite flowers – tulips and tulip trees.
The "Painting on Glass" workshop was not only an opportunity to create art, but also to socialise in the beautiful palace space.
WE ALREADY INVITE YOU TO THE NEXT EVENTS!
https://palacmarianny.com.pl/wydarzenia/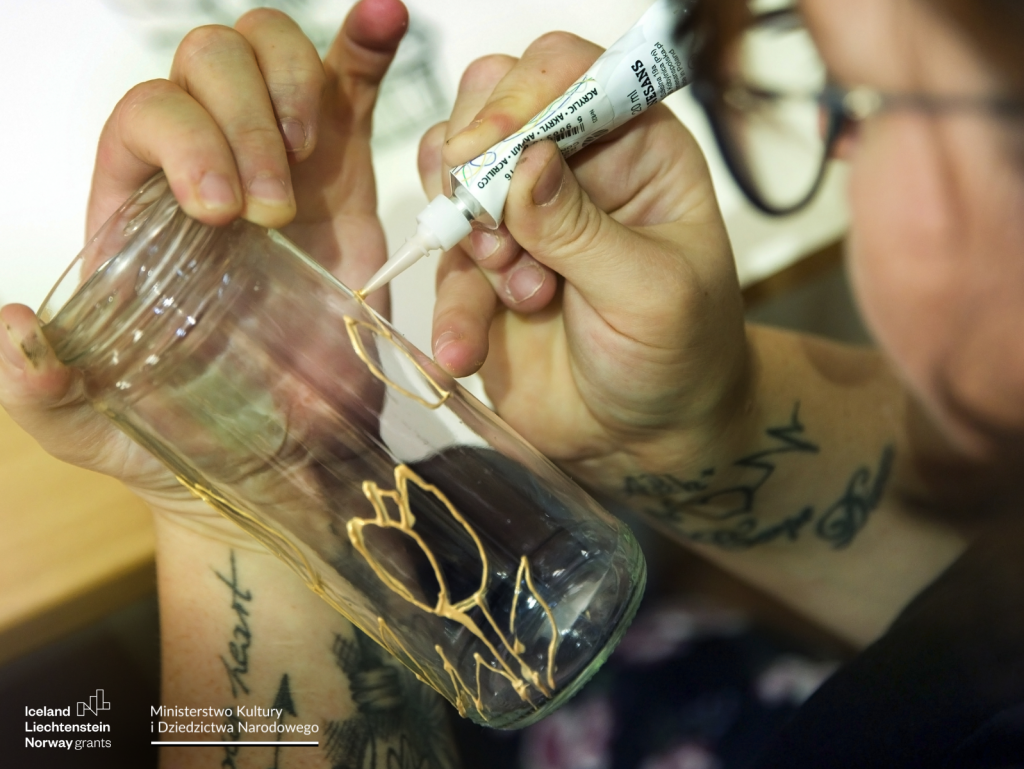 The project "New quality of sightseeing in the romantic palace and park complex in Kamieniec Ząbkowicki" is financed by Iceland, Liechtenstein and Norway under the EEA and Norway Grants.